Q&A
Question: How can I obtain an individual health insurance policy?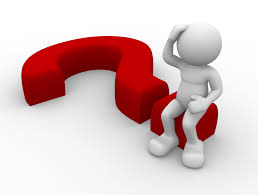 It is simple. You to complete a short application to determine Tax Credit eligibility. This is how plans available to you based on residential location and income are determined. If you are not applying for Tax Credit eligibility then the application is even easier.
Question: What does it cost to have an agent?
Nothing. An agent is compensated by the company you sign up with. There is no difference in your cost whether you have an agent or not.
Question: Why do I need an agent?
An independent agent is not tied into any one company. I will shop for the plan that best meets your needs and budget across multiple companies. We will help answer any of your questions and be an advocate for you when working with the insurance carrier.
Question: What if I have a problem with an insurance company or provider?
Each individual circumstance is unique. I am always available to assist you to make sure you are receiving the correct information and that the insurance company pays claims as listed in the contract. We work with our clients to teach them how to efficiently use their policy in order to receive the most benefits while keeping their health care costs to a minimum.
Question: How to I sign up for group insurance?
The process is similar as with the individual plans, each employee completes an application, along with other information we need from the company. All documentation is submitted to the insurance carriers who offer group health plans in Idaho. There is more flexibility as far as plan design than with individual plans and usually there is a commitment from the company to pay a portion of the employee's premium. You may also be able to apply through the SHOP, (small businesses 2 to 50) related to Affordable Care Act.
Question: Who do I call if I have any questions related to my insurance policy?
Me. I will help you in any way I can to help simplify insurance in your life.