Annual Enrollment Period is October 15th to December 7th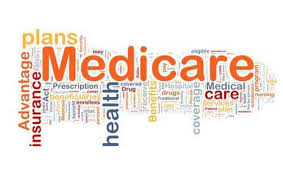 Most of us find Medicare confusing and overwhelming.   With so many available options and guidelines to keep track of, it can be difficult to decide which plan is best for you. Take away the confusion and have a professional hold your hand through the process. I am educated, trained, and certified to answer any of your questions. I represent all major carriers which allows me to help you find a plan that provides you with the care you need at a price you can afford.
Each individual will qualify for Medicare on the 1st of their birth month (i.e. if your birthday is Jan. 20th you qualify as of Jan. 1st). The next step is to sign up for Medicare Part A and B in order to obtain your Medicare cards. You may go to the following link https://secure.ssa.gov/iCLM/rib to sign up for your benefits. In the middle of the page select, "Start a new application". Then complete the requested information. In addition to Medicare most individuals need an additional (Medicare Supplement, Part C & Part D).

Medicare Supplement-Pay after­­­­­­- original Medicare
Medicare Advantage-Part C of Medicare-Medicare coverage through a private Insurance company.
Part D-Prescription Drug Coverage- Those who do not have a prescription drug plan in place, waive part D, or do not sign up at all will have a penalty imposed if you do end up needing coverage in the future.
SEP-A specific set of reasons you may be allowed to make changes to your Medicare Advantage or Prescription plan. (Turning 65, move to a different county, move into a facility, etc.) To see if you qualify for a SEP give me a call.
It is important to review your coverage during AEP- Annual Election Period. AEP for Medicare recipients starts October 15- December 7 of each year. During AEP each year, any Medicare consumer may elect to join a Medicare Advantage plan or Part D plan for the first time or switch to a different plan. Any election made during AEP becomes effective January 1. An individual may also choose to disenroll from their MA or PDP plan during MADP (Medicare Advantage Disenrollment Period) from January 1st to February 14th and return to original Medicare.