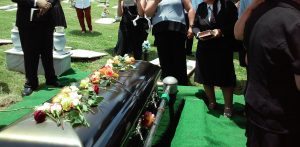 Losing a loved one is an extremely difficult experience, and picking up the pieces while dealing with the accompanying emotions can be stressful. There are many expenses associated with death that can add more stress to an already difficult time.
While most people don't like to talk about end-of-life issues, it is important to plan for them. Expenses associated with death, such as caskets and embalming, can have a substantial financial impact. Final expense life insurance can help protect loved ones from having to pay these costs out of pocket. Families may have a hard time coming up with these funds quickly. Final expense life insurance pays quickly so the family does not have to worry about where the money will come from.
We offer multiple types of Final Expense Insurance:
Simplified Issue-minimal health questions
Modified Issue-typically won't pay out for 2-3 years, reimburses premiums if you pass before that
Guranteed Issue-does not require you to answer health questions, undergo a medical exam, or allow an insurance company to review your medical history.