Federal Employee Benefits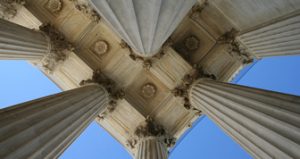 As a federal employee you have many retirement avenues. It is important to understand these options, and to plan for your retirement. Often I find that if employees had a better understanding of the retirement legs available to them, they would have adjusted at least one retirement leg.  Thoroughly knowing your benefits and planning for retirement will help secure your future.
Whether you are right around the corner to retirement or planning for your future, maximizing your federal benefits is important. It is important to review your total retirement picture. I counsel you on your benefits within the federal retirement system and help you understand what products and services are available to round out your personal retirement plan.
Once we have reviewed your federal retirement options, you will receive a personalized retirement report to help you view the full spectrum of your benefits. This will give you a detailed picture of what your retirement will look like, giving you the information you need to assess your progress and needs. This will ultimately give you the comprehensive approach to your retirement plan that you have been looking for. We will be able to help you determine when you and retire, and when it is best to retire. This report will lay out your pension as well as your survivorship options in relation to your pension. You will be able to see the projection of yor pension and how it covers your needs in retirement based on inflation and TSP projection.