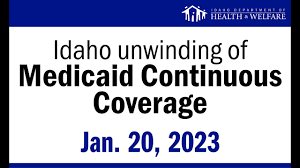 If you are on Medicaid you may be losing it.
More info at this links:
https://healthandwelfare.idaho.gov/medicaidprotection
https://www.yourhealthidaho.org/end-of-protected-medicaid/
You will be notified by Department of Health and Welfare of your next step and if a reevaluation is due.
This will be done in waves not all at the same time.
Contact me for more information.